Changing the Way We Heal Panic and Anxiety
Panic Away is a different way of treating Anxiety and Panic Attacks, it has been used by over 78,000 people through out the world.
What I teach is how to short-circuit the panic loop after the very first step so the panic loop is immediately broken.
Many of the people who come to me have gone through years of unsuccessful treatments for ending anxiety.
They have tried everything available from traditional talk therapy and medications to alternative treatments like hypnotherapy and NLP.
Take for example the common problem of panic attacks. Why is it that most therapies do not achieve lasting results?
The reason these treatments do not get the desired lasting results is because they do not teach the person to short-circuit the panic loop and end the fear of fear.
Instead they teach coping strategies that fail to address the core problem.
Take a look at how panic attacks usually manifest:
This is the key factor that makes the difference between those who fully eliminate panic attacks from their lives and those who do not.
It is when the individual no longer fears the thought of having a panic attack.
This may seem like a simplified and obvious observation but give it careful consideration.
The one thing that has you searching for a solution to anxiety and panic attacks this very moment is the fear of having another one.
The first time a person experiences a panic attack it can feel like their world is falling down around them.
Nowhere feels safe as the anxiety becomes like a stalker lurking in the background. When this happens people begin to either avoid situations that make them anxious or they medicate themselves to the point where they are numb to the fear.
I am sure you will agree neither of the above is a satisfactory solution.
Listen to the success stories from people like you!
who have used the "Panic Away Program"
Break this cycle of fear with a tool that will allow you to never fear another panic attack
From the feedback I get, it seems clear that other courses and treatments out there are not showing people how to end their anxiety.
Rather than fully empowering you, they teach coping mechanisms and strategies on how to get over a panic attack once it happens.
That is not good enough. Just coping with this condition is not good enough.
People need a program that teaches them how to free themselves from ever having another panic attack again.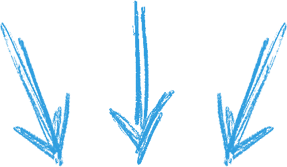 Get the first chapter of Panic Away Now
By entering your details into the form below, we will send you the first chapter of the best selling book Panic Away.
We value your privacy
Join Over 80,000 People Who Have Used the Panic Away Program
Some of the greatest doctors in the world have advocated
the same approach for ending anxiety:
My name is Barry McDonagh and I have been teaching people to end their panic and anxiety for over ten years.
I have taught everyone from top CEO's and celebrities to police officers, soldiers and 'stay at home' moms on how to end their anxiety and panic attacks fast.
I am the author of DARE and the creator of the best selling anxiety treatment program Panic Away. My work has been used by over 80,000 people worldwide
My goal is now to help you live a more fulfilled life 'beyond anxiety'. Helping you to no longer let anxiety define who you are and what you are capable of.
What You Get When You Order Panic Away
Access to the Panic Away Members Area
The Panic Away Video's
Panic Away Audios
The E-book Version of the Panic Away Program
Panic Away Audios
Bonus Videos
Once off price
Start Making Changes to Your Life Now

Have You Ever Seen a Guarantee Like This?
Panic Away has been sold online for over 10 years, and I'm SO confident that this program will get you results that I offer a "Keep the Program?" guarantee.
What that means is that if you do not get results with the program within the first few days of using it, you can simply email for a full refund and YOU GET TO KEEP THE PROGRAM. Yes, that's right.
I am able to offer this type of unique guarantee because once people start using the program they really do GET RESULTS.
Sure, a small percentage of people will abuse a guarantee where I take on all the risk, but as a whole, people are honest and do not seek a refund for something that transforms their lives and brings them a wonderful new sense of freedom.
The other reason I offer a "Keep the Program?" guarantee is because I need you to feel safe and secure in ordering from us and ensure you that you will not be let down or disappointed. This will not be a decision you regret!

What You Get When You Order Panic Away
Access to the Panic Away Members Area
The Panic Away Video's
Panic Away Audios
The E-book Version of the Panic Away Program
Panic Away Audios
Bonus Videos
Once off price